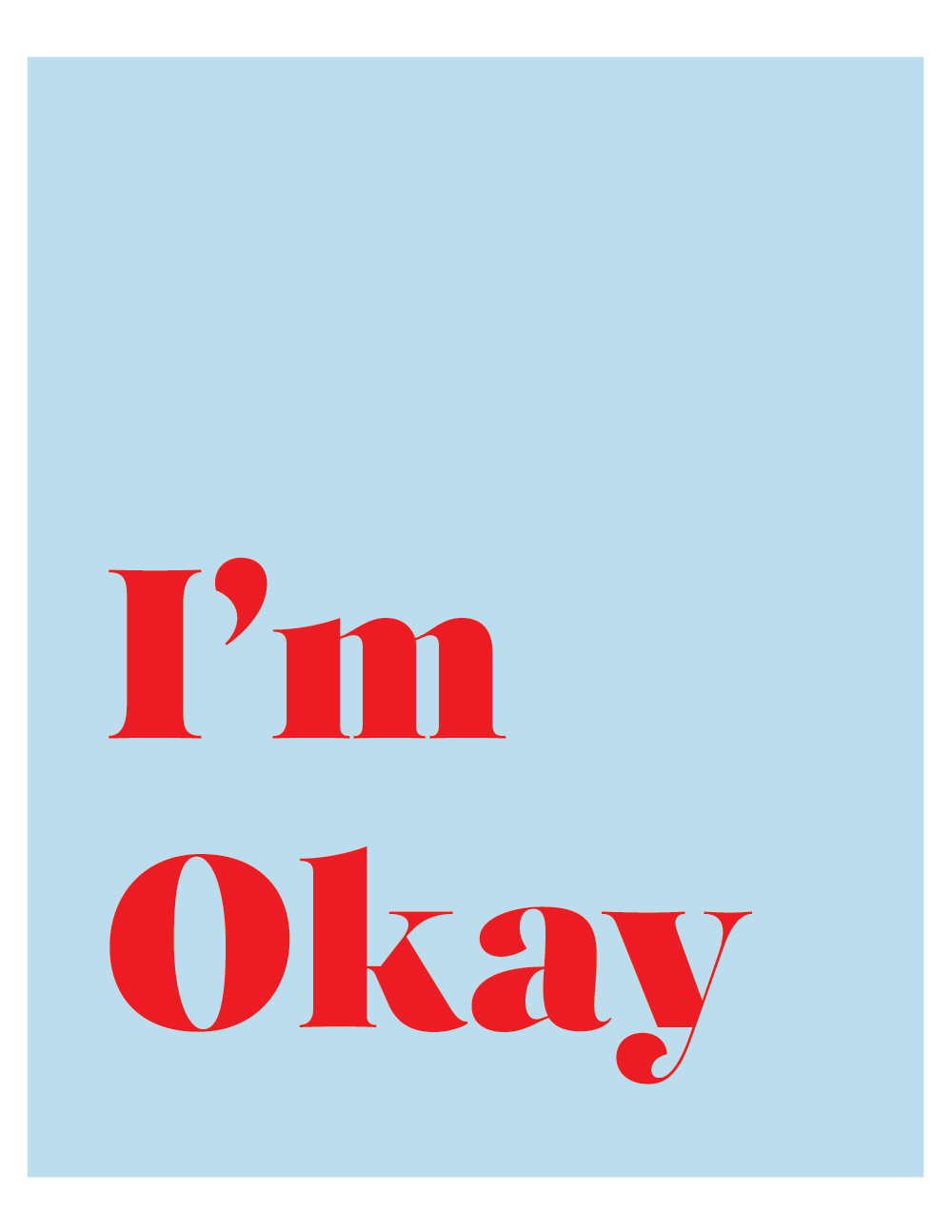 I'm Okay Print
For every I'm Okay print sold, Le Sunday will donate 25% of the proceeds to Everytown For Gun Safety.
-Artwork by Le Sunday
-Red type on a blue background
-Art is 8x10 printed on a 8.5 x 11 sheet of paper
-Premium quality matte paper
Artwork is made to order- please allow 1-2 extra weeks to process order.
Everytown is a movement of Americans working together to end gun violence and build safer communities. Gun violence touches every town in America. For too long, change has been thwarted by the Washington gun lobby and by leaders who refuse to take common-sense steps that will save lives. But something is changing. More than 5 million mayors, moms, cops, teachers, survivors, gun owners, and everyday Americans have come together to make their own communities safer. Together, we are fighting for the changes that we know will save lives. Everytown starts with you, and it starts in your town. Read more about this issue here.